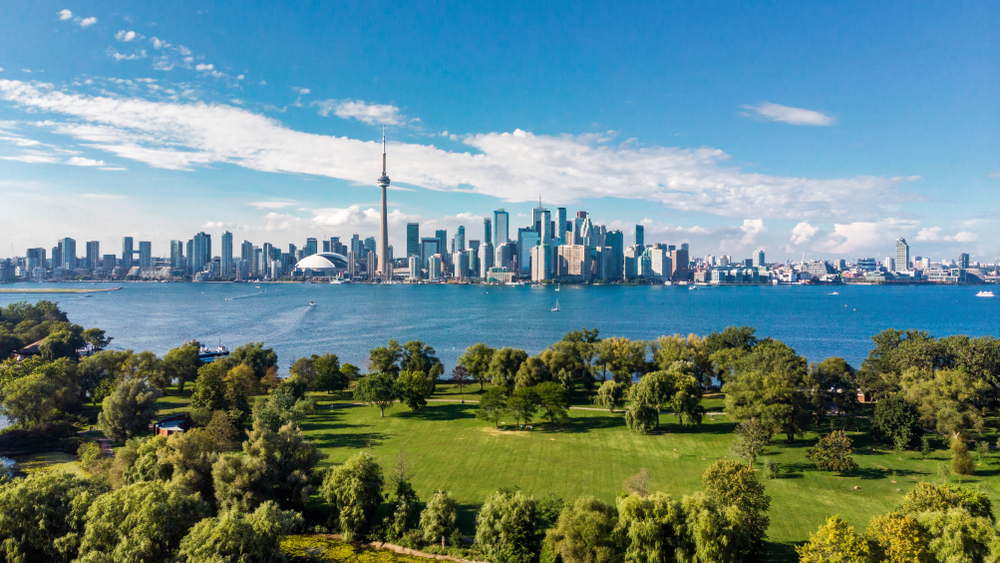 Have you ever wanted to go Lake Fishing in Ontario? Ontario has some of the world's finest recreational fishing venues.
There is enough richness and adventure in these lakes to have fishermen occupied for a very long time, thanks to the huge range of species present. These lakes are indeed a true natural marvel.
Continue reading to learn about lake fishing Ontario, the numerous trout species available, the different seasons, laws and restrictions, and license information to ensure that your trip goes smoothly.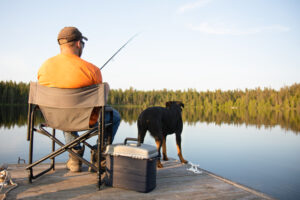 RECOMMENDED GEAR FOR LAKE FISHING ONTARIO
A rod and reel, together with a few bait hooks, lures, artificial bait, and bobbers, seem to be all you need to go trout fishing anywhere.
LAKE ONTARIO TROUT FISH SPECIES
The three excellent kinds of trout found in these lakes are as follows:
Brown Trout:
Springtime in Ontario usually offers excellent brown trout fishing. Brown trout may be seen all along the waterfront. Warmer temperatures near the shore or at branch openings draw baitfish, and that in turn lures brown trout.
Stick baits (minnow resembling plugs) are a popular bait and may be fished flat-lined or from planer boards. Blue and silver, black and silver, fire-tiger, and chartreuse are all great shades.
Brown trout begin to go further offshore as the water warms. As fishermen transition from flat lining to utilising downriggers, little spoons become more effective.
Brown trout are primarily found along thermoclines; typically, the area where the thermocline meets the bottom is an excellent location to position. Larger spoons begin to perform better for brown trout as the summer continues, and they might have to be cast deep to 60 feet or over.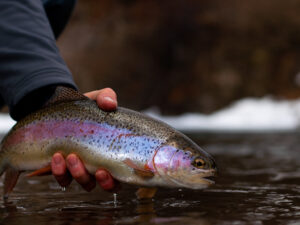 Rainbow Trout / Steelhead:
Rainbow trout or steelhead are typically located higher in the water column, well above the thermocline, than most other trout. Trolling tiny spoons over thermal bars (areas of rapid temperature fluctuation, frequently with off-colored water and sediment) performs well enough for rainbows.
Rainbow trout are frequently observed springing from the lake in a bid to release themselves from the hook, typically before the fisherman realizes he has a catch hooked. You could only need to go as deep as 20 to 40 feet down in 300 to 500 feet of water on occasion. Fishermen pursuing rainbow trout prefer little orange or red spoons.
Lake Trout
Lake trout, in particular, are widespread in Lake Ontario and require cooler temperatures compared to other salmonids. Consequently, lake trout are frequently located on the bottom, so placing lures near the bottom could be effective sometimes.
They are commonly referred to as the "bread and butter" fish for anglers due to their greater predictability compared to other varieties. If you reach the correct water depth and cover ground, you should be able to attract some lake trout to the hook.
Lake trout normally occupy a secondary place compared to the flashier fish, as these variants are easy to attract, and so few individuals go for lake trout. Spinners, spoons, peanuts (small plugs or flies), as well as fly rigs and dodger/flashers, are effective lake trout baits.
FISHING SEASONS IN LAKE ONTARIO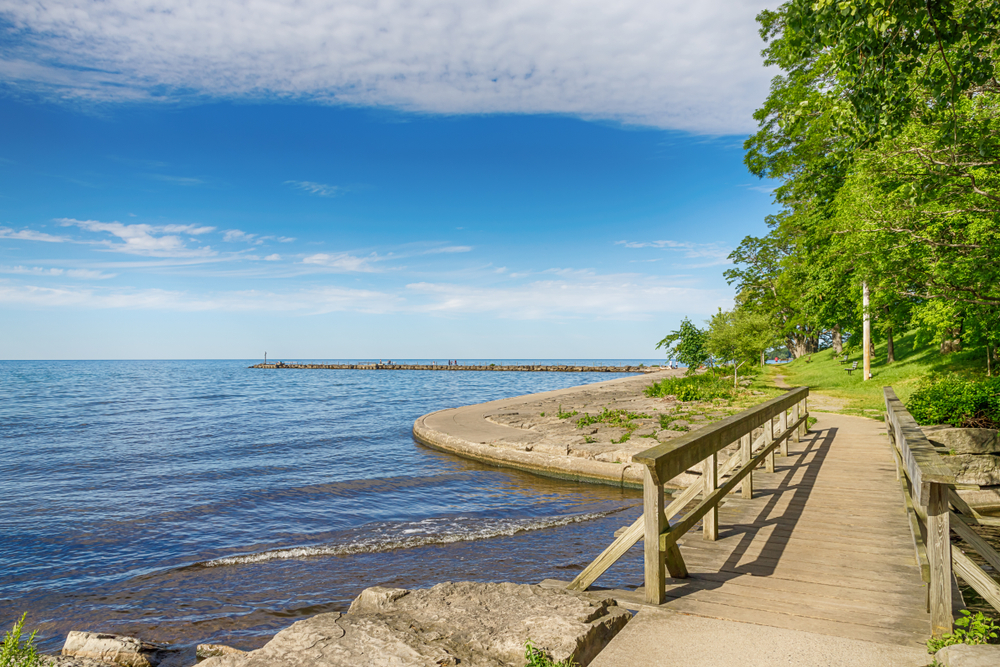 Spring Fishing
At the beginning of spring, the region produces a significant number of big brown trout. Brown trout fishing begins the moment the lake turns fishable after winter. Brown trout, including other lake trout intermingled, travel towards shallower waterways in early spring and, therefore, are caught all across the shorelines, including by shore fishermen.
Places closer to the stream mouths and other sources of warm water could be considerably more fruitful, particularly if the water remain a little chilly.
Water discharge locations with higher temperatures like the mouth of Grindstone Creek off Selkirk Shores State Park and power stations west of Nine Mile Point are preferred spots in the springtime.
Steelheads generally leave the water streams and may be seen in the wider lake by the end of April. Around mid-June, brown trout that had ended up in the rivers should have entered the lakes. The western basin of Lake Ontario sees the majority of the coho and chinook fishing in the spring.
Later on, smallmouth bass should be reaching the end of their cycle around mid-June, when the season starts. Some will continue to be in ten feet or less of water. While the spawning season comes to a close and summertime draws near, they will venture into greater depths.
Summer Fishing
Brown trout, steelhead, coho and chinook (king) salmon may all be seen offshore in late spring and early summer. The fish become bigger as the summer progresses.
During the months of July and August, lake trout make up the majority of the captured trout. As the season progresses, attention turns to salmon, especially salmons like chinook. The season for salmon usually starts in the month of August and lasts until September, once the fish start to migrate towards streams and rivers to breed.
Cohos and chinook commence spawning in greater depths along the Salmon and Oswego Rivers in August, at depths ranging from eighty to one-fifty feet. They get nearer to the shoreline as the weeks go by.
Smallmouth bass show activity in near-shore locations all throughout the summer.
Fall Fishing
By mid-September, the chinook and coho populations had migrated to areas that are near-shore as well as near stream openings. The majority of the activities revolve around fishing for fish like salmon in depths ranging from 20 to 50 feet, especially around the outlets of the Salmon and Oswego rivers.
The focus shifts to brown trout and steelhead in November. Warm discharge locations from power plants, such as west of Nine Mile Point, are very lucrative for late-season steelhead and brown trout.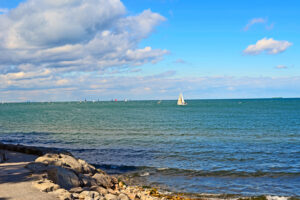 RULES AND REGULATIONS FOR LAKE FISHING ONTARIO
Laws/rules
Restrictions and limits have been placed on the kind of fish you may lawfully capture and retain in Ontario.
Each one of Ontario's 20 fishery management regions has its own set of open season timings, limitations, and regulations.
Determine seasons and limitations by:
Looking at the summary map of fishery management areas found in Ontario.ca which is the official website of the Ontario Government and choose the area where you wish to fish.
Open the document for that area on this Fishing Regulations Summary page, and the details for that area, like limits, restrictions, and seasons will be shown.
Every type of trout comes with its own set of rules and regulations about what you may and cannot take which depends on:
the time of year
fish size
the type of fishing license purchased (sport fishing or conservation)
waterbody and fishing zone
For each type, there are three types of limitations and constraints on what you may capture and hold:
possession limits
catch limits
size restrictions
Whatever fish exceeds the size limits, as well as the capture and holding limitations, should be released at once.
It is prohibited to dispose of or let fish fit for human consumption to decay.
A comprehensive collection of laws governing size, capture, and retention limitations may be found in two parts of the Ontario Fishing Regulations Summary:
For zone-wide limits – The season and Limits section
Exceptions for individual waterbodies – Exceptions to the Zone Regulations section
View complete rules: Ontario Fishing Regulations Summary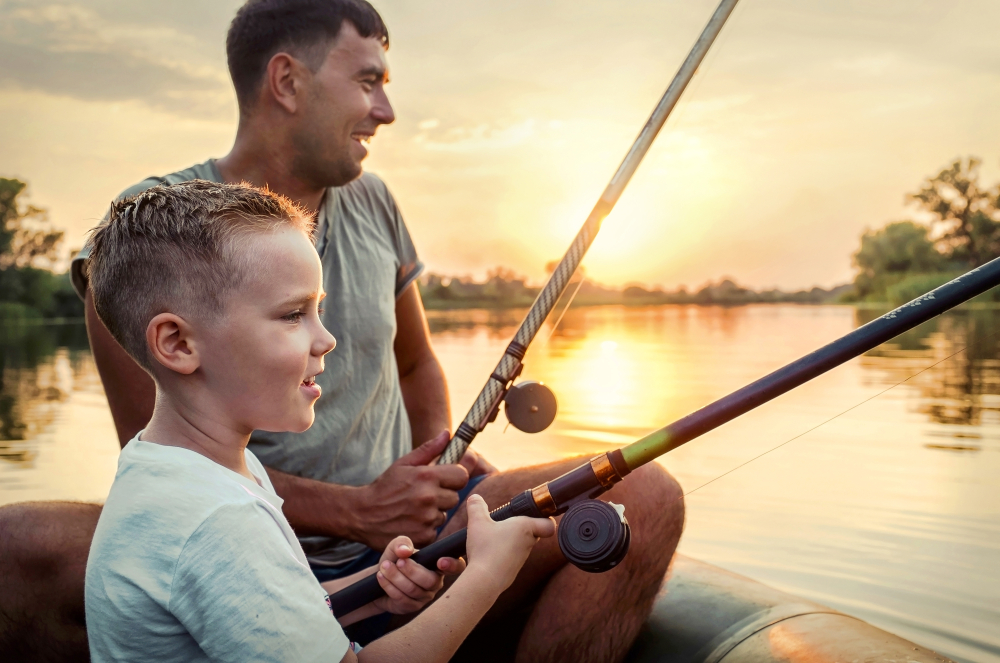 Family fishing opportunities in Lake Ontario:
Residents of Ontario and Canada also are given four occasions for fishing without purchasing a fishing license each year. These are the dates:
February 19-21, 2022 – Family Fishing Weekend
May 7-8, 2022 – Mother's Day Weekend
June 18-19, 2022 – Father's Day Weekend
July 2 to 10, 2022 – Ontario Family Fishing Week
LICENSE FEE FOR LAKE FISHING ONTARIO
The yearly license costs for 2022 are valid from 1 January to 31 December 2022. To locate the closest license provider, go to ontario.ca/outdoors card or contact 1-800-667-1940 or 1-800-387-7011.
The relevant licenses are accessible across all license providers or online. During the renewal of your Outdoors Card, you may also buy a 3-year Sport and Conservation Fishing License using the automated phone licensing service (1-800-288-1155).
HST applies to all items with a cost.
Certain fishermen are eligible to utilize alternative documentation rather than acquiring and holding an Outdoors Card and Recreational Fishing License. Additional details are available at ontario.ca/page/fishing license-Canadian-residents.
1. Outdoors Card $8.57 for Non-Canadian, Ontario, and Canadian residents.
2. Ontario Residents:
1-day Sport Fishing License – $12.21
1-year Sport Fishing License – $26.57
3-year Sport Fishing License – $79.71
1-year Conservation Fishing License – $15.07
3-year Conservation Fishing License – $45.21
3. Canadian Residents:
1-day Sport Fishing License – $15.21
1-year Sport Fishing License – $55.81
3-year Sport Fishing License – $167.43
1-year Conservation Fishing License – $33.43
3-year Conservation Fishing License – $100.29
4. Non-Canadian Residents:
1-year Sport Fishing License – $83.19
3-year Sport Fishing License – $249.57
1-year Conservation Fishing License – $52.71
3-year Conservation Fishing License – $158.13
8-day Conservation Fishing License – $31.52
1-day Sport Fishing License – $24.86
8-day Sport Fishing License – $54.38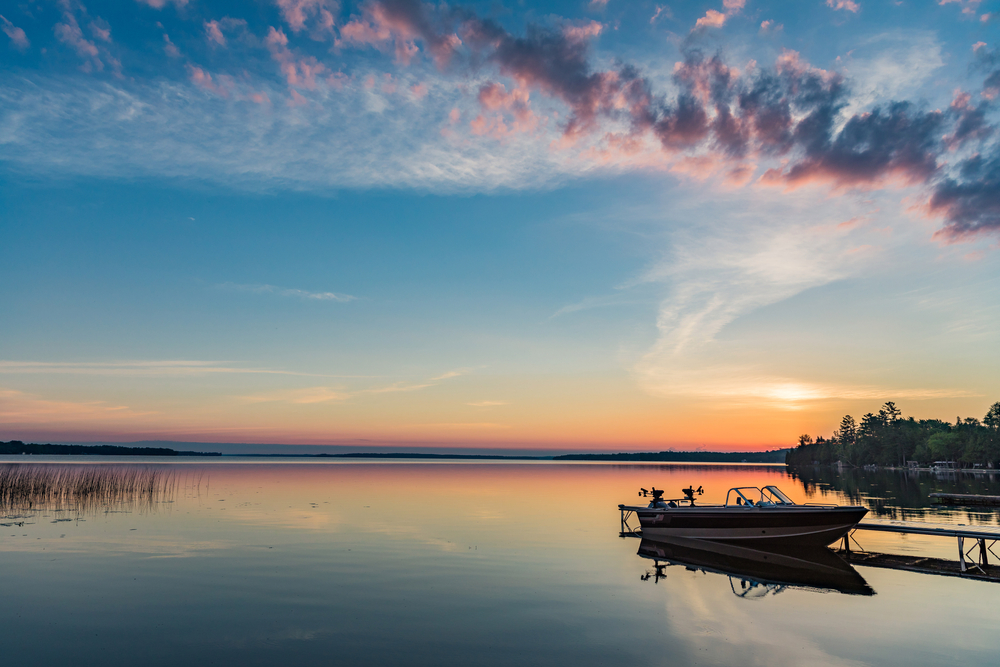 FINAL THOUGHTS ON LAKE FISHING ONTARIO
To conclude, for recreational fishing purposes, Ontario is divided into 20 Fisheries Management Zones. Before visiting these beautiful lakes, check out this detailed information to be sure that you comply with the rules and are well informed in advance.
Ensure that you hold a legal Ontario fishing license by checking the recreational fishing license Information section.
Make sure to go through the general fishing regulations, bait and invasive species and VHS sections.