Known around the world as one of the premier trout fishing spots on the planet (not just the US, but the entire world), the White River offers unparalleled opportunities to land monster trout and is a real angler's paradise.
At the same time, fishing the White River can feel a little bit daunting – especially if you've never been in these waters before.
But that's why we've put together this quick breakdown for trout fishing on the White River, the ultimate guide you'll need to land big, beautiful, healthy trout every time out.
Let's jump right in, shall we!
Trout Fishing on the White River: The Ultimate Guide – Best Trout Fishing Spots on the White River
The White River fishery stretches more than 100 miles, starting at the Bull Shoals Dam and then running south.
Add in a confluence with the North Fork River about 40 miles downstream, flooding this riverway with all kinds of cold, fresh, oxygenated water that trout absolutely love and it's not hard to see why this waterway has become so popular with trout anglers.
Finding a spot on the White River, though, can be a bit tricky. Below we run through some of our favorite spots you'll want to check if you want to make the most of your time throwing a line in the water after trout!
Bull Shoals Dam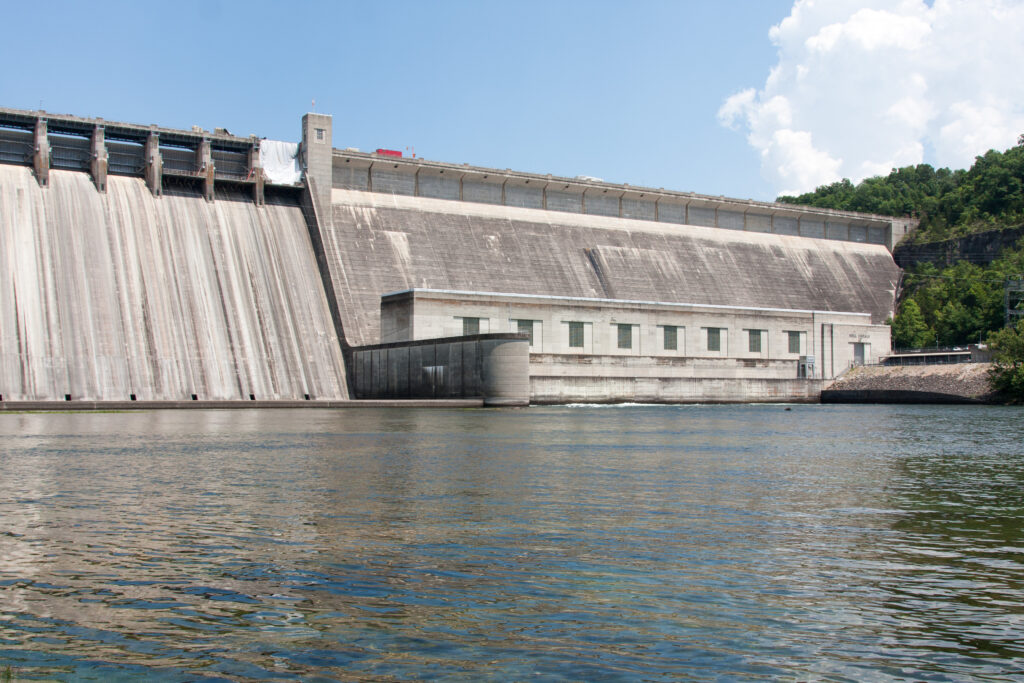 If you've only got one shot to fish the White River in Arkansas, make sure that you squeeze your way down to just beneath the dam at the start of this river.
The White River State Park facility has 20-foot boats that you'll be able to rent pretty affordably, and then you'll want to steer your way right up to the dam water – getting just as close as you can legally get – for access to some of the best trout water in the country.
If that area is crowded (and it almost always will be) go a little bit further south down the river, about halfway between the dam and the confluence with the North Fork for some pretty decent fishing, too.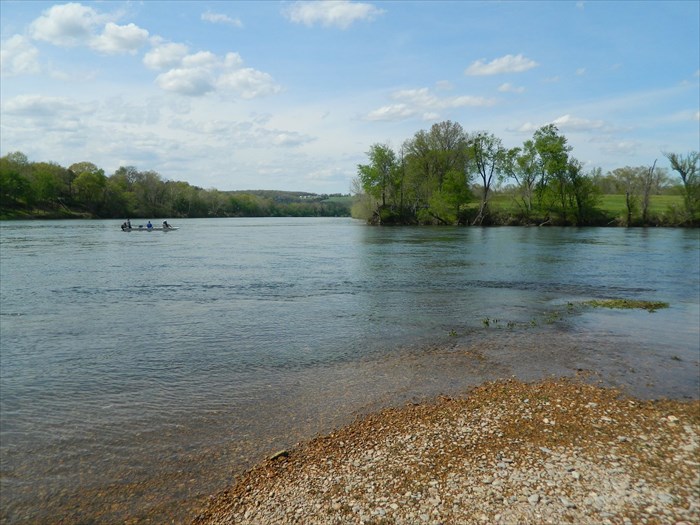 This kind of fishing is going to be wader-style fishing, though.
North Fork Confluence
Not only does the North Fork River flood the White River with icy cold water (helping to maintain temperatures between 55°F and 62°F almost all year round), but also floods this part of the river with plenty of oxygen and plenty of mature trout, too.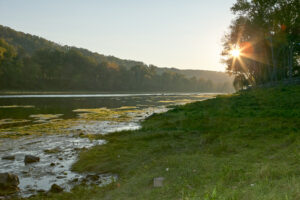 This confluence is about 40 miles south of the Bull Shoals Dam, though. It's far enough away from the big "hotspot" on the river that you won't have too much competition on an average day.
This is fantastic for fly fishing, especially if you have your rig set up with drift streamers that mimic shad. Let those bad boys drift out and you'll be good to go!
Rest of the River
Truth be told, it's really hard to find any spot on the White River that wouldn't be considered "trouty water".
The fishing here (on both banks) is fantastic. If you feel like certain spots are getting a little crowded you can move a little bit further down south, all the way for about 100 miles until you get to a spot that you can really spend some time with.
Guides are always a good idea to help you find hidden gems and secret pockets of especially trouty water you wouldn't have found all on your own. The kinds of places they bring you to might surprise you!
Trout Fishing on the White River: The Ultimate Guide – Top White River Trout Guides (2021)
Anytime you are going to fish legendary trout water like the White River for the first time it's important to find a guide with plenty of experience to help you find your way.
Sure, with legendary water like this you can almost throw your line in anywhere and still come out with some decent brown and rainbow trout (maybe even a couple of record-breaking brookies, too) – but guides are going to be able to get you into the real trouty spots that lifetime memories are made of.
Here's a quick rundown of some of our favorite guides that you'll want to call on when you're ready to hit the White River.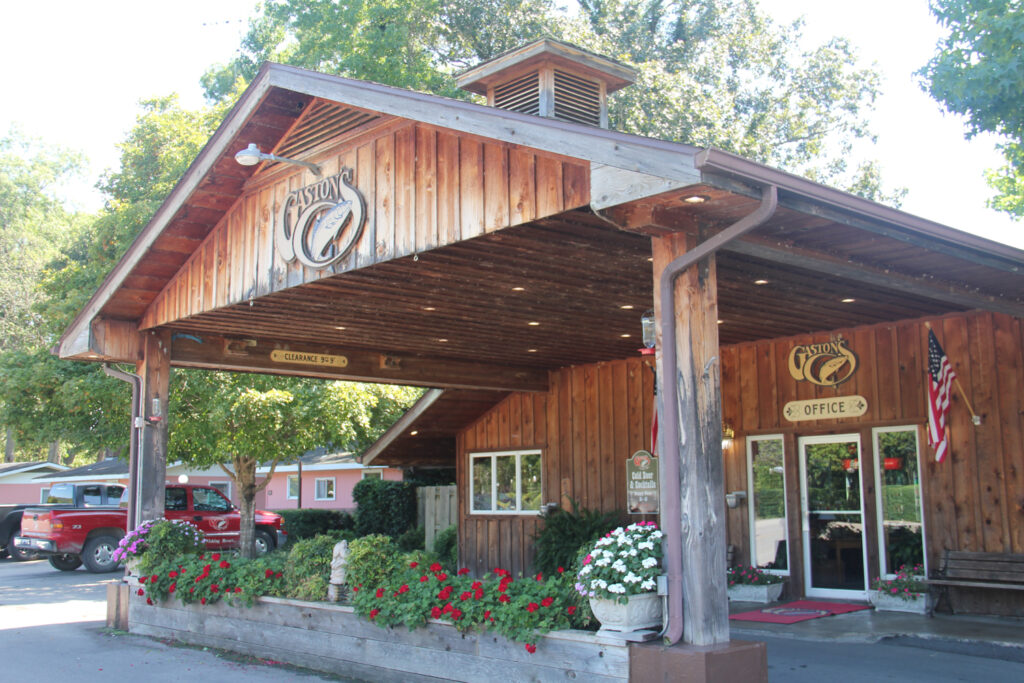 Gaston's
Easily the most famous of all the White River fishing guide spots on the water, this particular hotspot is right up next to the Bull Shoals Dam and gives access to some of the best trout water on the entire river – private trout water that only they have access to.
It's not at all uncommon for people to pull 30-pound brown trout, 20-pound rainbow trout, and brookies as big as your leg out of this spot – and do it all the time!
This guide controls more than 400 plus acres of the Ozarks, too. So when you're ready to put away the fly fishing rod for the day there are plenty of other options and outdoor adventures waiting for you here.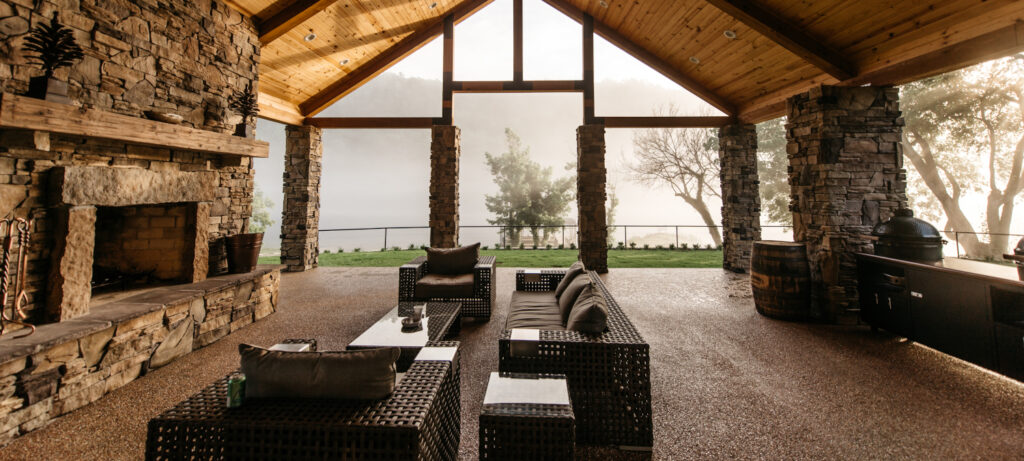 Cranor's
This White River guide has a sterling silver reputation on the water, offering up to 25 different boats that can be launched at different spots to get you into trout water you simply wouldn't have found anywhere else.
These guides have (for the most part) been born and raised on this waterway, too.
They know where the monsters like to hide. They know where water that looks particularly trouty is going to come up dry. And (maybe most importantly) they know how to get their guided clients into some really amazing trout spots.
Let's just say that there's a reason why this guide has been so positively reviewed in places like Field & Stream, Outdoor Life, and on the Sportsmen Channel.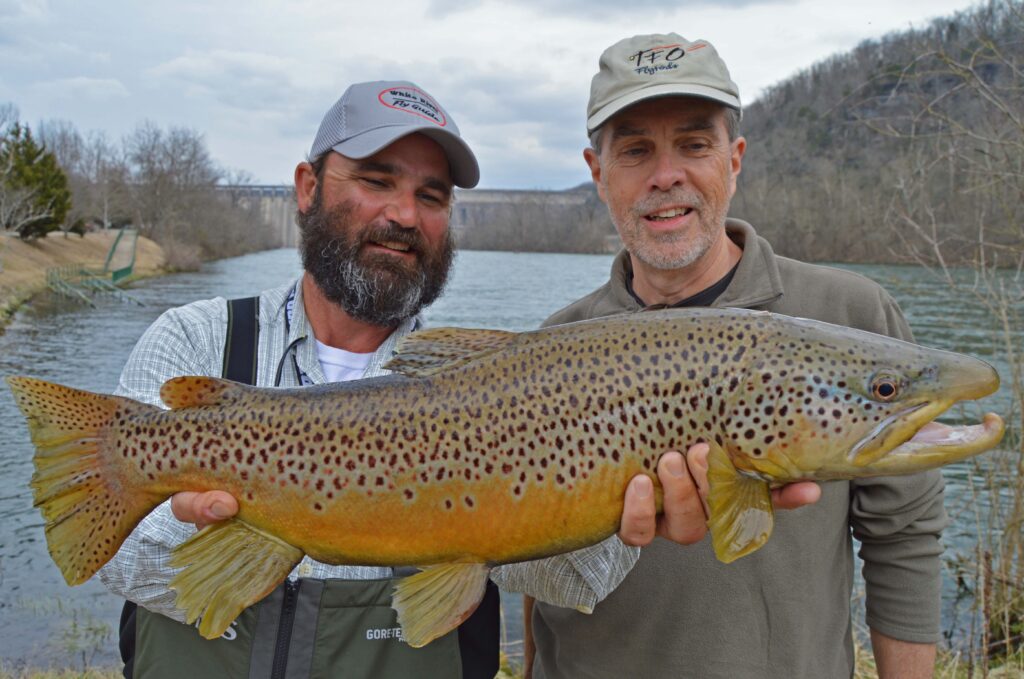 Ron Yarborough
Ron just might be the most famous guide on the White River, not just because of the experience that he provides all of his clients but because of his unique personality, too.
Every single trip that Ron leads across the 65 plus miles of the White River that he knows better than maybe anybody else is filled with great conversation, incredible memories, and access to some of the biggest fish anywhere along this waterway.
It's hard to imagine that there's anybody else out there that has spent more individual time on the water – guiding and fishing it himself – than Ron has. If you're looking to get into some bass on your trip to the White River Ron can help with that, too – he knows more than 40 plus miles of the Crooked Creek that he can get you onto as well.
White River Family Fishing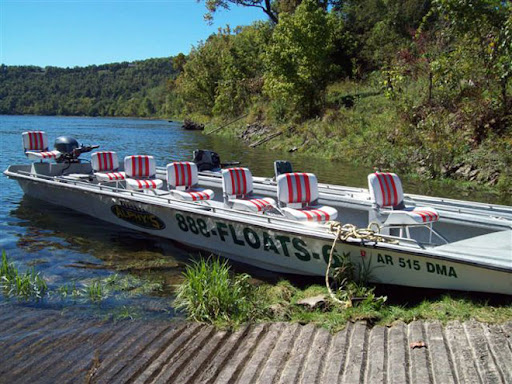 White River Family Fishing has been around for quite a while now, specializing in more intimate guided sessions than some of the bigger outfits that are all about giant numbers.
With this guide you'll really feel like you are part of the family, going out on boats that are about 5 feet longer (25% larger than your average guide boat) – bumping up the safety, the "breathing room", and the comfort level for all of your anglers.
Another thing that helps to separate this guide apart from the rest of the pack is the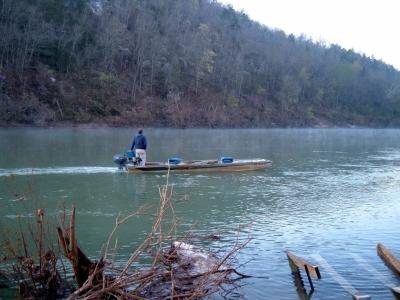 world-class "shore lunch" that they have motored down to your launch in the middle of the day. We won't spoil any surprises here, but just know that it's going to be another one of the unforgettable memories you make when you are using this team.
Cotter Trout Dock
Regardless of whether or not you're looking for a half-day trip or a full-day trip, those that aren't going to be overnighting on the White River will want to consider Cotter Trout Dock as their guide service.
Offering a full range of services that can include fishing equipment, lunch, and more, all you need to do to get in some great trout fishing on this water is to sign up with Cotter Dock and let them handle the rest of it for you!
These guides start right up against the Bull Shoals Dam (about 17 miles above the Cotter launch) and then float you down 60 miles or so of some of the most perfect trout water you're going to find anywhere in the United States.
Cotter Dock clients have pulled a number of world trout records.
Trout Fishing on the White River: The Ultimate Guide – Setting Up Your Rod for Trout on the White River
When it comes to setting up your equipment for a trip to the White River you'll want to make sure that you are dialed in for the uniqueness of this waterway.
Fly fishermen and spin fishermen are going to want to take the time to really think through how they are going to approach fishing on this stretch of water in Arkansas.
Fly fishers will do best with nymphs and streamers that can get a little bit deeper into the cold water of this river, with big indicators floating up top to let them know when a monster has jumped the line.
Spin fishermen, on the other hand, are going to want to show up armed and ready with an ultralight or light action rod that has anywhere between 4 and 6-pound test line – especially low visibility test line – that isn't going to spook trout that have had a little bit of pressure on them.
Breaking things up so that your slip sinker and barrel swivel hit the bottom of the river and let your bait flow freely is never a bad move. Pretty much anywhere along the White River, a slip sinker rig or a three-way rig gets the trick done.
Earthworms, dough bait, barbless hooks, and spinners that mimic shad are going to be gangbusters in this water.
Important Rules and Regs to Follow on the White River
Before you start casting a line into the water of the White River, though, you want to be aware of important rules and regulations that govern this particular stretch of river in Arkansas.
For starters, you are going to need to get your hands on the Arkansas State Fishing License (regardless of whether or not you are a resident or a nonresident of Arkansas right now). You'll want to pick up a trout permit, too.
On top of that, you'll want to make sure that you understand exactly where fishing on the White River is allowed and where it is specifically not allowed. There might be more "off-limits" spots along the White River than you realized.
The White River also has a number of different seasonal and year-round spots that are 100% catch and release only. Some locations along this river are limited by the kind of bait and tackle you can use, and you are always going to be limited to keeping just five trout a day.
If you catch something in the Bull Shoals Lake Tailwater (inside of the State Park) you'll only be able to keep a single fish over 14 inches, too.
For more specific details about the rules and regulations that govern the White River – rules and regulations that change on an annual basis – you'll want to have a look at the current Arkansas Trout Fishing Guidebook available free of charge from the Arkansas Game and Fish Commission (found right here).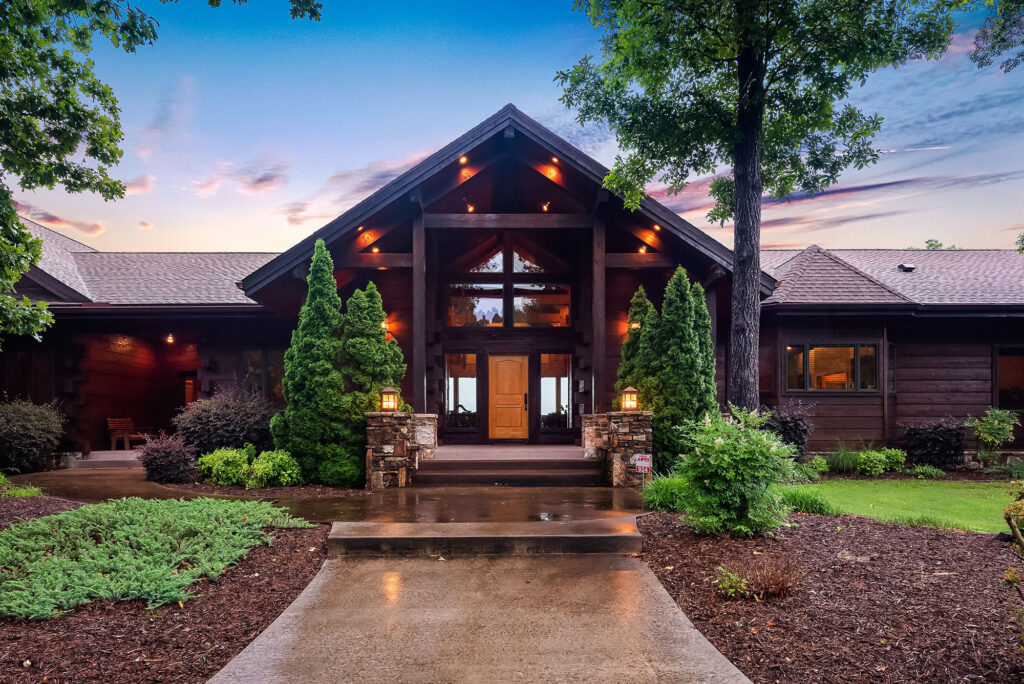 White River Trout Cabins and Accommodations
Finding cabins and accommodations for overnight trips along the White River will never be a challenge.
For one thing, most of the guide services available (including Gaston's and Cranor's) offer lodging and accommodations right at their "headquarters".
Copper John's Resort and Cabins, the Bull Shoals-White River Campground, the Stetson Resort on the White River, the White Whole Resort, and the White River Inn are all spots you'll want to check as well.
The Best Times to Fish the White River
You can legally fish the White River all year round, 365 days a year without restriction (for the most part) – but there are definitely some parts of the year that are going to be more productive than others.
From March through October, for example, you're going to have a ton of fly hatches that draw fly fishermen from all over the world to the White River shores so that they don't miss any of the action.
From October through January there's plenty of fishing to be had, too, especially since the water stays nice and cool during this part of the year – hovering around 52°F for the most part, ideal for trout activity.
If you are hell-bent on fishing during the middle of the summer, though, make sure that you get yourself as close to the Bull Shoals Dam or down just a little bit past the North Fork River confluence.
This guarantees that you have ice-cold water to fish in and don't have to worry about over exhausting any of the trout you were looking to catch and release.
Trout Fishing on the White River: The Ultimate Guide – Closing Thoughts
At the end of the day, there's a lot to love about fishing the White River in Arkansas.
If you've never been, it's a good idea to make sure that you get a reputable guide to show you the ropes – at least for your first few times out.
Once you get a lay of the land you'll be better equipped to come back and toss your line all on your own!
For more on trout fishing in Arkansas, check out our article.