All anglers eighteen and older must possess a valid Indiana fishing license in order to fish in public state waters. Exemptions apply for certain cases and reduced rates are available for particular individuals as well.
In this article, you will learn how to purchase an Indiana fishing license online, what the requirements are for possessing an Indiana fishing license, as well as the cost of a fishing license.
Indiana Fishing License Online
Fishing licenses for the state of Indiana may be purchased online at the Indiana Department of Natural Resources online licensing system. You will have to create an account with their system in order to purchase your fishing license. Once your purchase is complete, you have the option of printing off a paper copy at home or carrying a digital copy on your phone.
Indiana Fishing License Requirements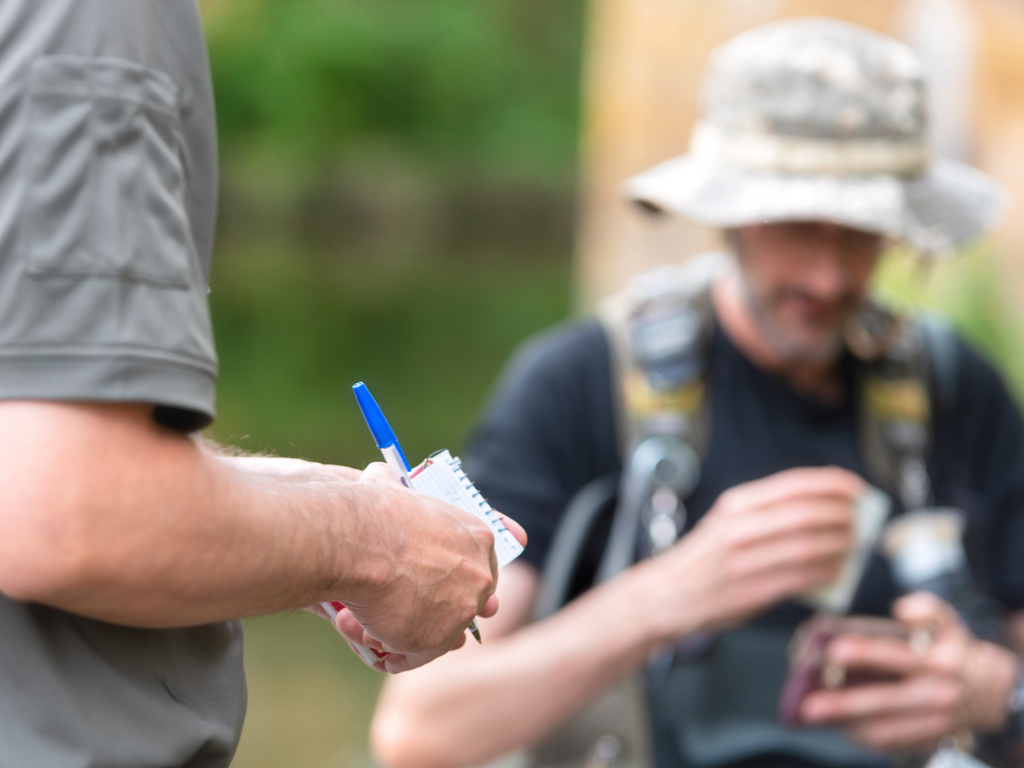 All anglers over the age of seventeen whether residents or non-residents of the state of Indiana must possess a valid Indiana fishing license when fishing in state waters. This license can be carried in the form of a paper document or as a digital document on your phone but must be available for presentation upon request from inquiring authorities.
If you are fishing for trout or salmon, you are also required to purchase a trout/salmon stamp in addition to your fishing license.
There are certain persons who qualify for an exemption for holding an IN fishing license. Residents of a health care facility participating in a supervised fishing event, Indiana residents who are legally blind, have a developmental disability, or are residents of a mental rehabilitation facility are not required to possess a fishing license.
Residents of IN who are on leave from active military duty also do not need a fishing license to fish in state waters. Landowners, especially of non-business farmland, and those fishing on private property not accessed through public land are also exempt from needing a fishing license.
Indiana Fishing License Cost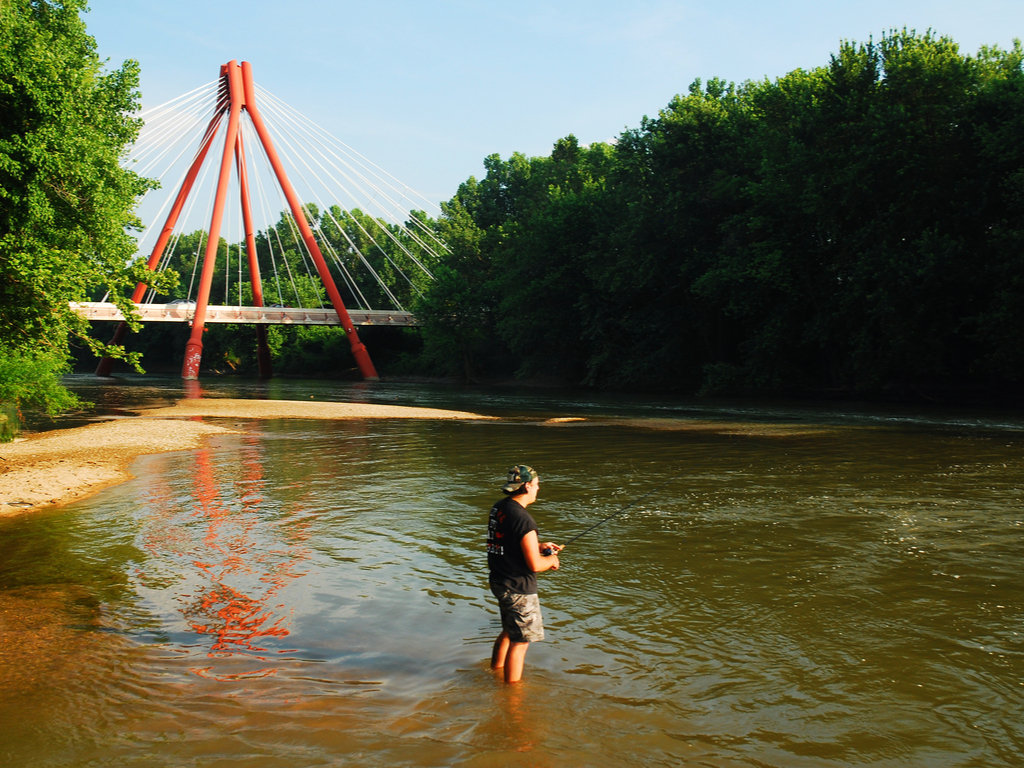 Indiana fishing licenses are available to purchase for a few different time periods. We have broken down the costs of Indiana fishing licenses including resident and non-resident prices below.
| | | |
| --- | --- | --- |
| License Type | Resident Price | Non-Resident Price |
| One Day | $9 | $9 |
| Seven Day | N/A | $20 |
| Annual | $17 | $35 |
Trout/salmon stamps are included with all one-day licenses but may be purchased with the other licenses for $11. Residents who are older than 63 years of age receive a discounted price of $3 for an annual fishing license or $17 for a lifetime fishing license, both of which include a trout/salmon stamp.
A combination license for fishing and hunting is available for purchase by residents of IN only for $25. Disabled resident military veterans receive a discounted price of $2.75 for an annual combination license or $27.50 for a ten-year combination license.
Military personnel who are stationed in IN but do not identify as residents may purchase a fishing license at the resident rate if they provide the proper identifying documentation.