Wondering where to catch prize trout in Ontario? Large river systems such as the Nottawasaga River and the Saugeen River are great spots to fish for trout in Ontario because of the cold clear waters in which trout thrive. Other great spots include Lake Superior, the Nipigon River system, and the Winisk River. 
Check out some recommended sites for trout fishing listed below, including which species of trout are most commonly found in each. 
Trout Fishing Northern Ontario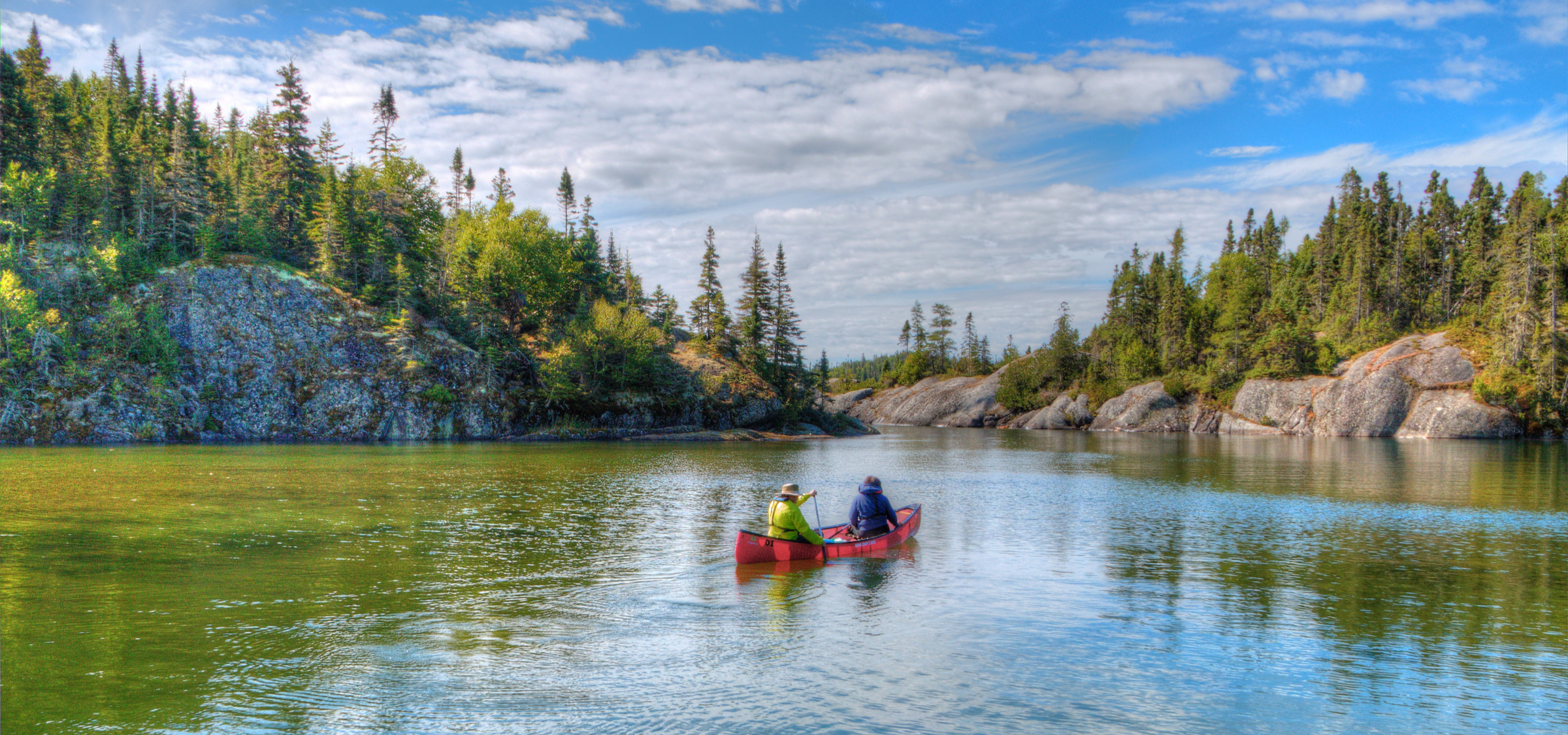 The best spots to catch brook trout in Northern Ontario include Lake Superior, Algonquin Park, the Nipigon River system, the Albany River watershed, and Sutton River. While some of these areas offer average-sized brook trout in abundance, others such as Algonquin Park, the Winisk River, and the Nipigon River system are home to some monster-sized brook trout. 
In fact, the world record brook trout was caught in the Nipigon River. It was caught in 1915, weighing 14.5 pounds and measuring 31.5 inches long. 
The best lakes for catching trout include Long Lake, Manitou Lake, White Otter Lake, Nipigon Lake, and Arrow Lake.
Although rainbow trout are more abundant in southern Ontario, there are a few northern Ontario spots such as St. Mary's River and Lake Huron where you can find them. Northern Ontario offers much larger trout specimens due to the colder, clearer waters of its rivers and lakes which trout prefer. 
Trout Fishing Southern Ontario
While southern Ontario does not play host to a lot of lake trout, it does have some brown and rainbow trout available. Brook trout, however, makes up the majority of the trout species found in this part of the province even if the average size of fish caught is smaller than those found in northern Ontario waters. 
Lake Huron, Lake Ontario, and Georgian bay during the migratory season are where to find brown and rainbow trout. Lake Erie is another popular spot for migratory rainbow trout.
Although not as popular as in northern Ontario, lake trout can be found in Lake Simcoe in southern Ontario. Here, they are usually easier to fish for under the ice during the wintertime.  
Southern Ontario boasts an abundance of brook trout. The Credit River, Nottawasaga River, Humber River, and Saugeen River systems are bodies of water where you can find them. These are large river systems that offer numerous smaller tributaries where brook trout like to hang out. 
Trout Fishing in Ontario for New Fishers
A variety of water bodies in Ontario contain trout, but beginner trout fishers may want to stick to the calm lakes and larger systems. This way, they can avoid any tricky access areas. The Ignace area/Thunder Bay District each have dozens of attributed small waters with easy access and good catch rates. 
The larger river systems such as the Nottawasaga and Saugeen River systems also boast numerous small creeks and rivers. They can be accessed via trails and may be less crowded, which provides a better chance of catching trout.  
References