Branson, Missouri is a destination spot for trout fishing and attracts anglers from all over the world. Stocked with the best brown and rainbow trout, there are numerous spots to fly fish, shore fish, or fish from a vessel.
In this article, you will learn about different trout fishing opportunities in Branson, Missouri including at Table Rock Lake and Lake Taneycomo, free fishing days, as well as Missouri state fishing rules.
Bank Fishing in Branson, MO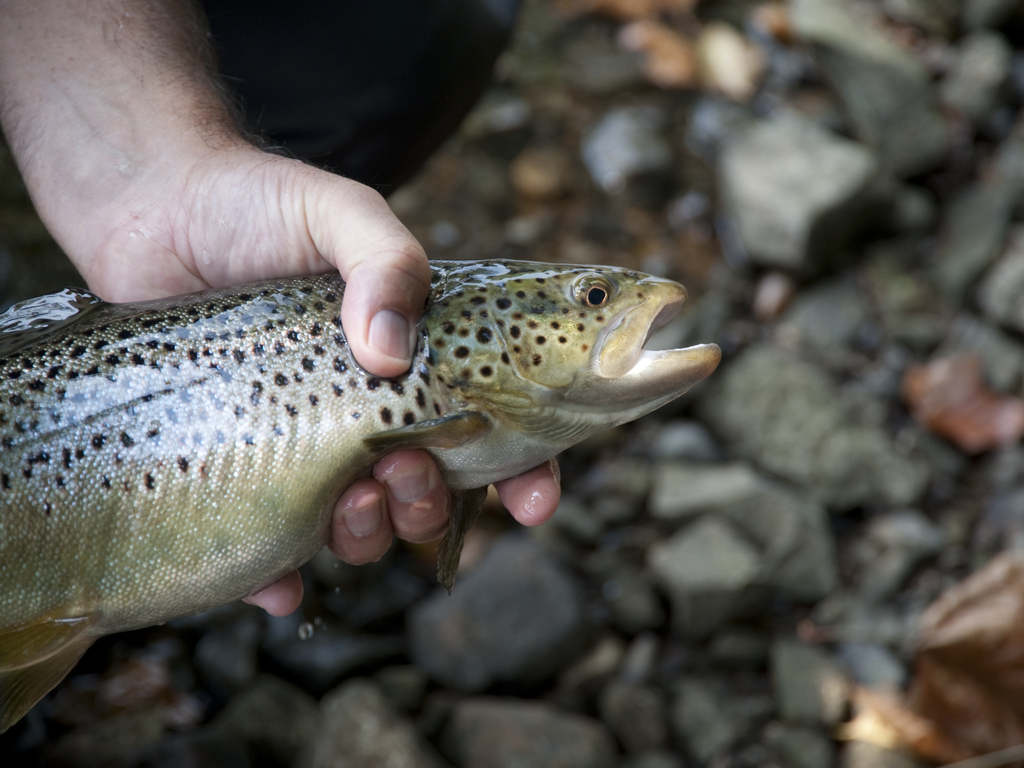 There are plenty of spots to fish from the shore in Branson, Missouri. The Kings, White, and James Rivers, Lake Taneycomo, Bull Shoals Lake, and Table Rock Lake all have areas suitable for access to bank fishing.
Free Fishing
Missouri has two free fishing days during which you can fish without having to purchase a Missouri fishing license. The free fishing days occur on the second full weekend in June. In 2022, those dates will be June 11 and 12.
Table Rock Lake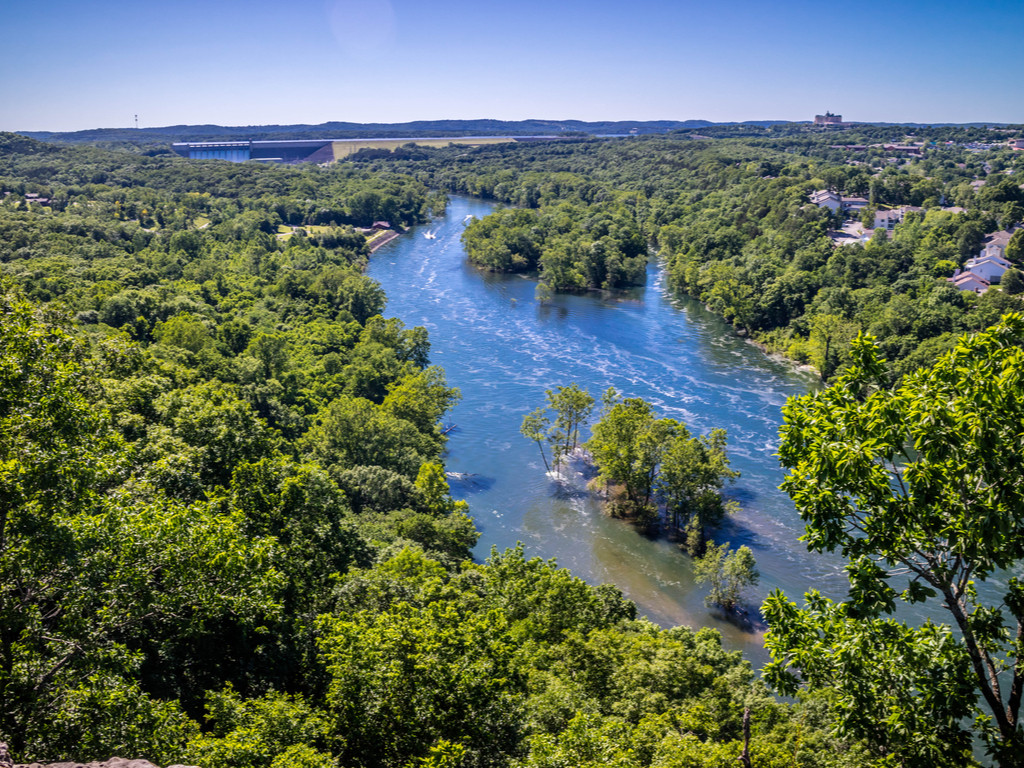 Table Rock Lake is a manmade lake that offers some fantastic fishing however, there is not a substantial number of trout here. The surrounding areas including Lake Taneycomo and Roaring River State Park have plenty of trout and sometimes fish from these water bodies can travel to Table Rock Lake although it is not common.
Lake Taneycomo Trout Fishing
Lake Taneycomo offers one of the best trout fishing experiences in the country. It is annually stocked with approximately 750,000 brown and rainbow trout with plenty to catch any angler including fly fishermen. It has over forty miles of shoreline and plenty of spots to fish from the shore, a water-going vessel, or wading in the shallows.
It's not permitted to fish within the 760 feet below Table Rock Dam. The trout regulations are also slightly different in Lake Taneycomo than in other Missouri state waters. While the daily catch limit remains at four trout, only one of these can be brown trout. For which the minimum length must be at least twenty inches.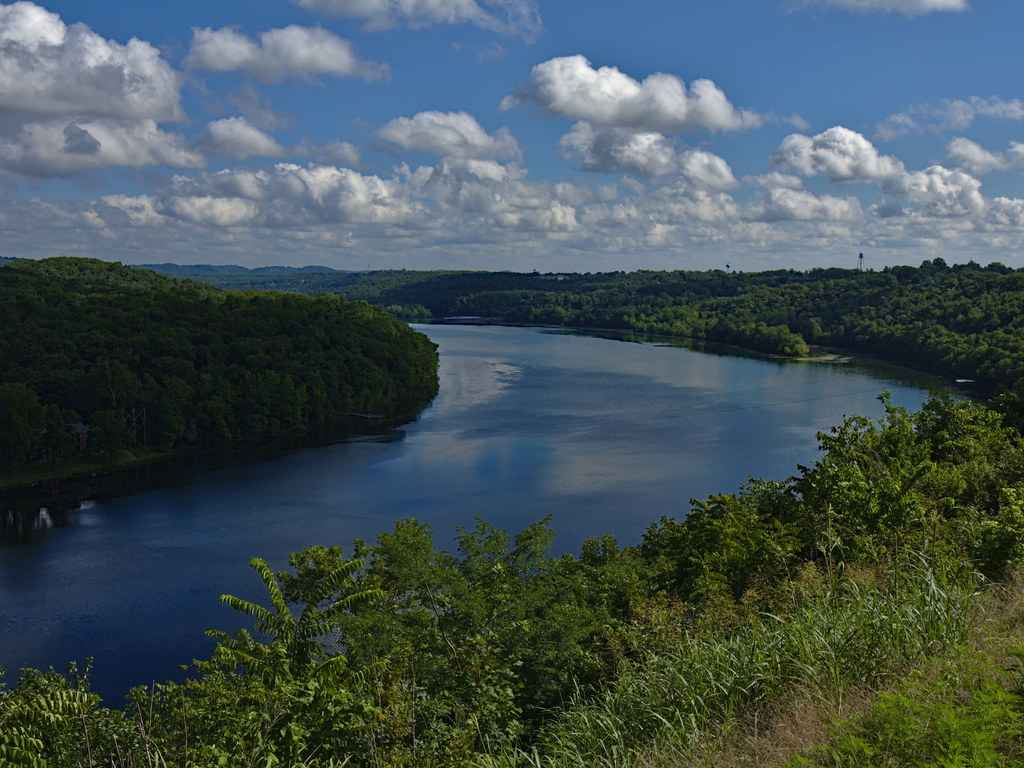 Lake Taneycomo is prized as being one of the best lakes in Missouri to fish for trout. Trophy-winning trout are especially abundant between the Table Rock Dam and Fall Creek. Since trout are in such abundance here special regulations apply to this area.
Only fishing with artificial lures, flies, lines, and poles is allowed in this area. You can't harvest rainbow trout measuring twelve to twenty inches.
Fishing Rules
Any angler over fifteen years of age fishing in Missouri state waters must possess a valid Missouri fishing license and a trout permit if harvesting trout.
Brown and rainbow trout can be harvested from any trout area year-round. You can catch from trout parks only during the season which extends from March 1 to October 31. From November 1 to February 28, trout fishing is strictly catch-and-release in trout parks.
You can only harvest four trout per day. There is a fifteen-inch minimum length limit on brown trout and no length limit for rainbow trout.
Want to go fishing elsewhere in the state? Check out our article.