In order to fish in Ohio state waters, persons older than 15 years old must purchase an Ohio fishing license. Active duty military personnel stationed in Ohio are considered residents and are included in the requirement. The cost for fishing licenses ranges from $14.00 for a one-day license to $599.04 for a lifetime license for Ohio residents.
Residents can also purchase one, three, five, and ten-year fishing licenses to lock in current rates. The prices for these fishing licenses are $25.00, $72.11, $120.18, and $240.36, respectively.
Ohio residents who purchase a one-day fishing license and then decide to upgrade to an annual fishing license need only pay $12.00 for the upgrade. Additionally, residents under 16 years old can buy a lifetime license at a reduced cost of $430.56.
Senior residents receive the following discounted rates for fishing licenses:
One year: $10.00
Three year: $27.04
Five year: $45.07
Lifetime: $84.24
In this article, we will also address how to purchase an Ohio fishing license online, the age requirements for Ohio fishing licenses, the current cost of Ohio fishing licenses for the 2021-22 season, and Ohio fishing license prices for non-residents.
Fishing License Online
Ohio fishing licenses are available for purchase online through the Ohio Department of Natural Resources Division of Wildlife's website or via the HuntFish OH app available for both Android and Apple smartphones.
Once your license has been purchased, you can access it via the account you will have created and print it off or present it digitally at any time.
Ohio Fishing License Age
Any persons aged sixteen and older must possess a valid Ohio fishing license in order to fish in Ohio waters. Resident senior citizens receive a discounted rate for Ohio fishing licenses. Additionally, residents aged 84 or older may receive an Ohio fishing license for free.
Fishing License Cost in Ohio for 2021-22
The cost for a one-year Ohio fishing license for Ohio residents for the fishing season 2021-22 is $25.00. The license is valid for a year from the date of purchase. For senior residents, the cost of an annual Ohio fishing license for the 2021-22 season is $10.00.
Certain Ohio residents are eligible to obtain a free fishing license as long as they can provide proof of exemption. Exemptions include:
Permanently disabled veterans and/or those who have a handicapped veteran license plate on their vehicle
Former war prisoners
Persons with impaired mobility who need someone to assist in the physical act of fishing
County and state institution residents
Ohio Fishing License Cost for a Non-Resident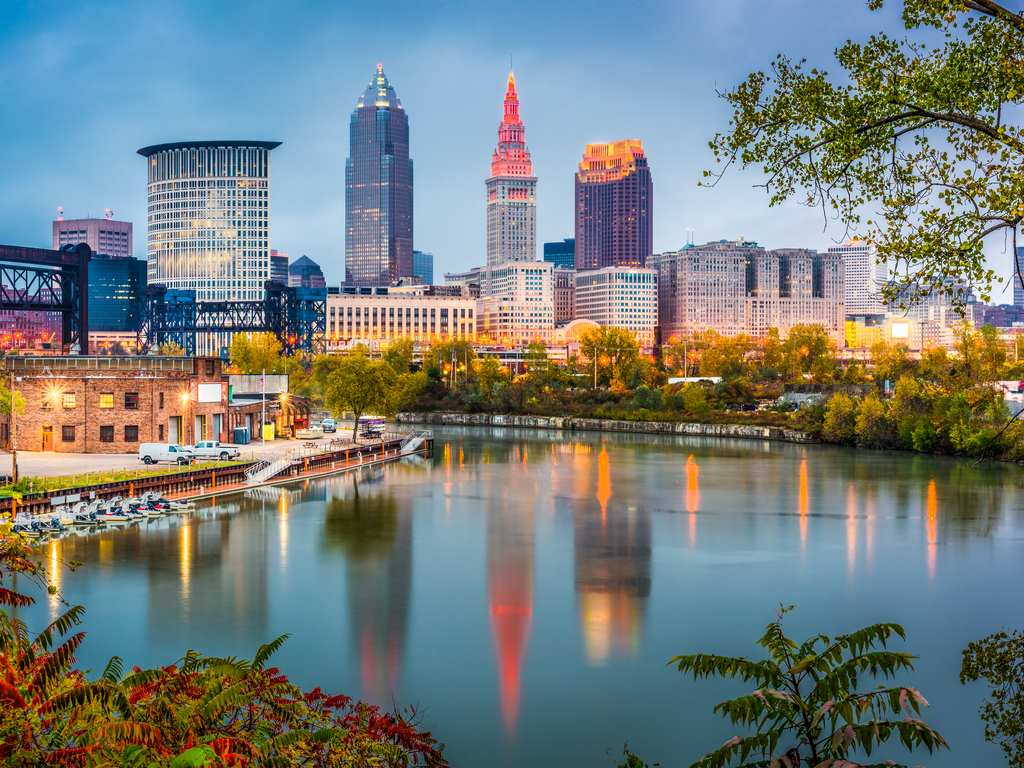 Non-residents may purchase an Ohio fishing license for a one-day, three-day, or one-year period. The cost of these fishing licenses are as follows:
One-day: $14.00
Three-day: $25.00
One-year: $50.96
If a non-resident purchases a one-day Ohio fishing license and would like to upgrade it to a one-year license, the new annual license may be purchased at a price of $37.44.